Share
The Sheep have arrived and they are in their Spring color fleeces!  This one is blue and is ready to travel along your knitting projects!  
This glass component is approximately 1/2 inch tall and  can be used as a stitch marker for knitting, a progress keeper for crochet or as an earring for the fun loving!   Just like your fiber projects, each marker is a piece of art, hand crafted in a torch with lampwork glass & are signed with my signature stamp. 
Please choose your attachment from the drop down menu.
A round silver plated lever back RING CLASP is versatile as a progress keeper and as a ring marker up to a US size 11 (8mm) Or as an Earring. 
Don't want a clasp?  Choose the CLOSED RING which are soldered closed eliminating snagging.  These fit up to a US Size 9 knitting needle (5.5mm).
For the Sock Knitter, you can choose an EXTRA SMALL RING.  These rings attachments are also soldered closed and go up to a US Size 3 (3mm). 
To protect your goodies, your order will come in a metal tin with a silver polishing cloth inside.  The tin will provide a storage for your markers and make them easy to find in your project bag.  It will also reduce plastic packaging material.  The polishing cloth will provide some cushioning along with allowing you to shine up your silver plated clasps if they tarnish.  One tin per order
FREE SHIPPING on orders of $35 or more! 
Currently shipping only to US addresses.
They are made to order so please allow 7-10 days before shipping.  
View full details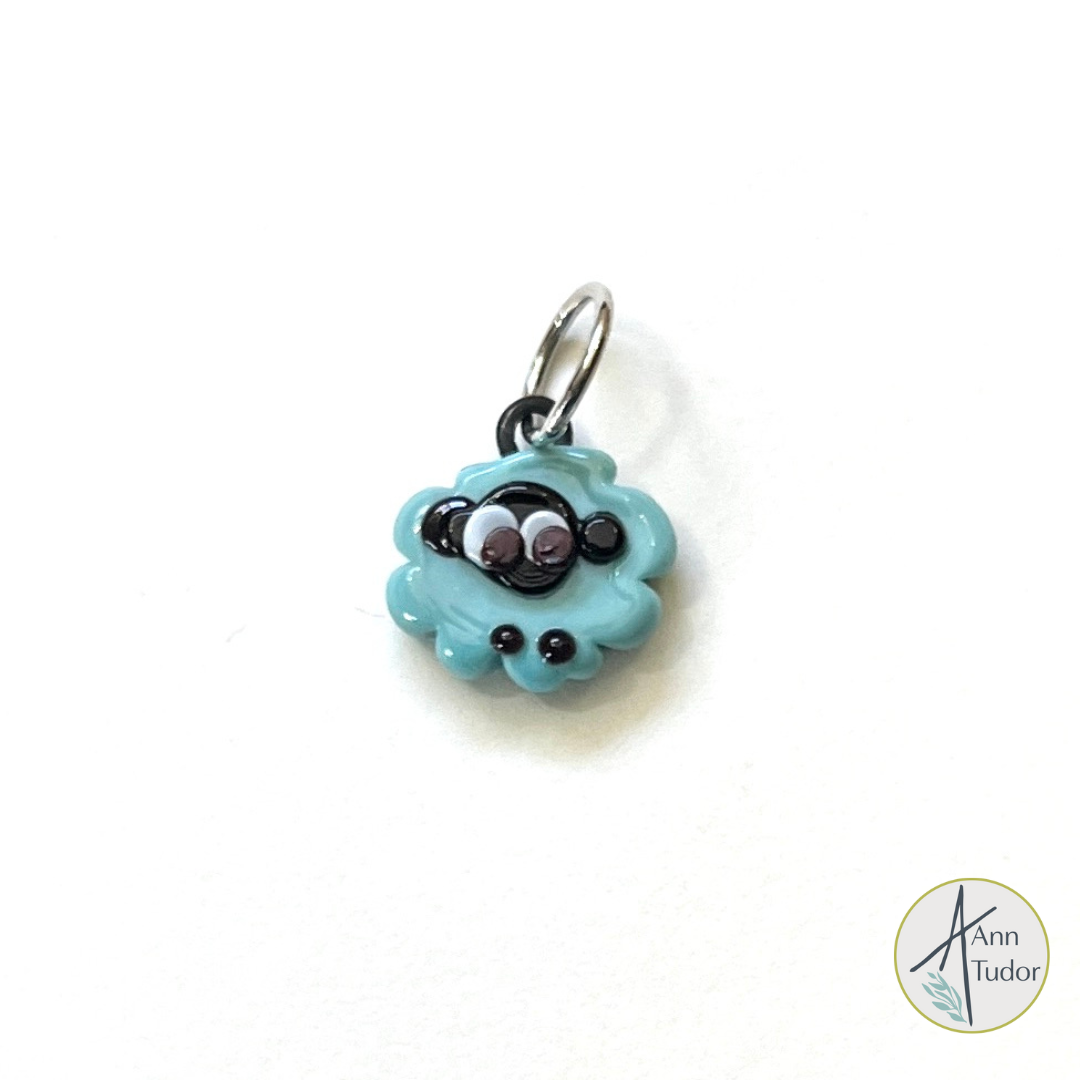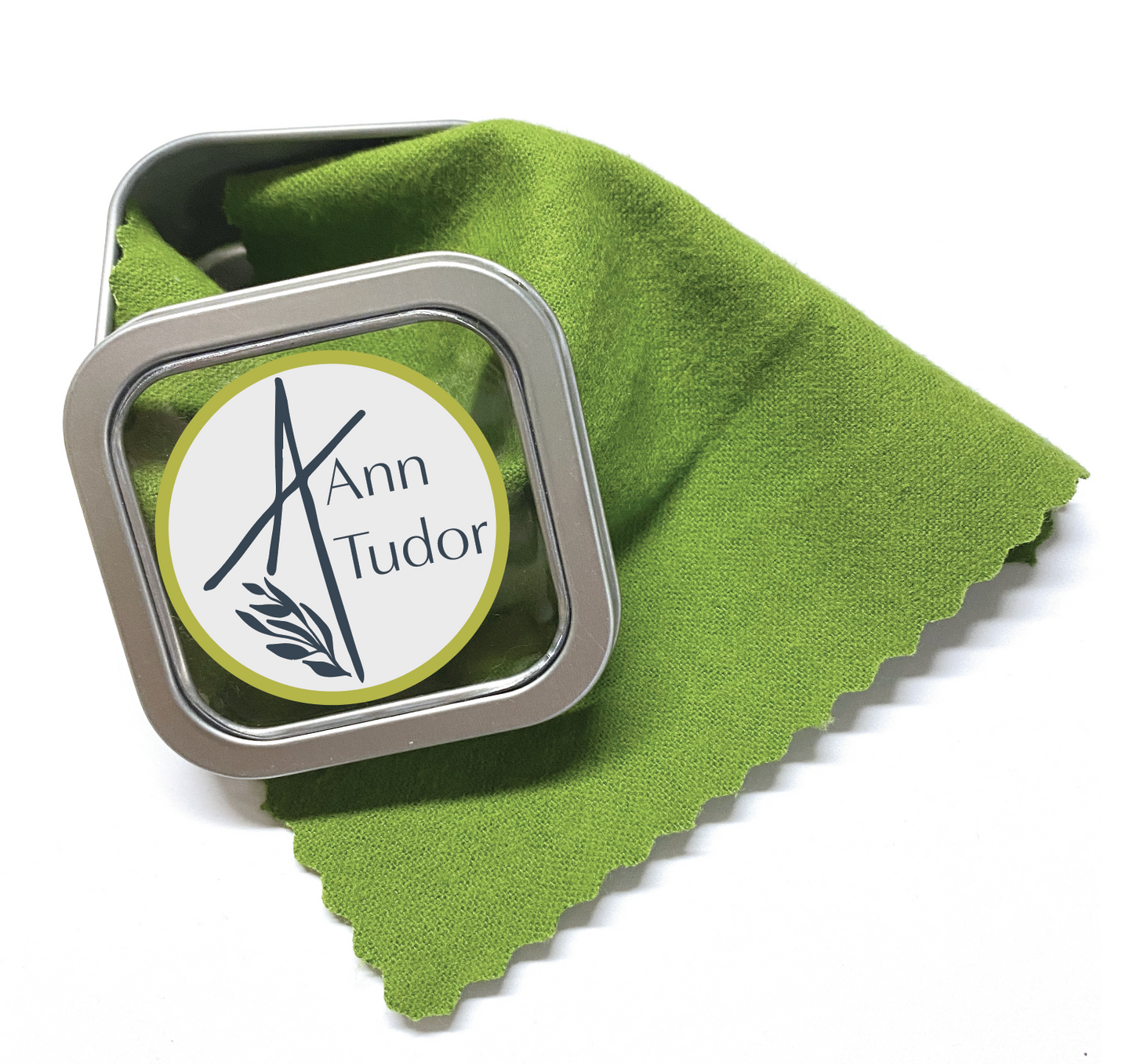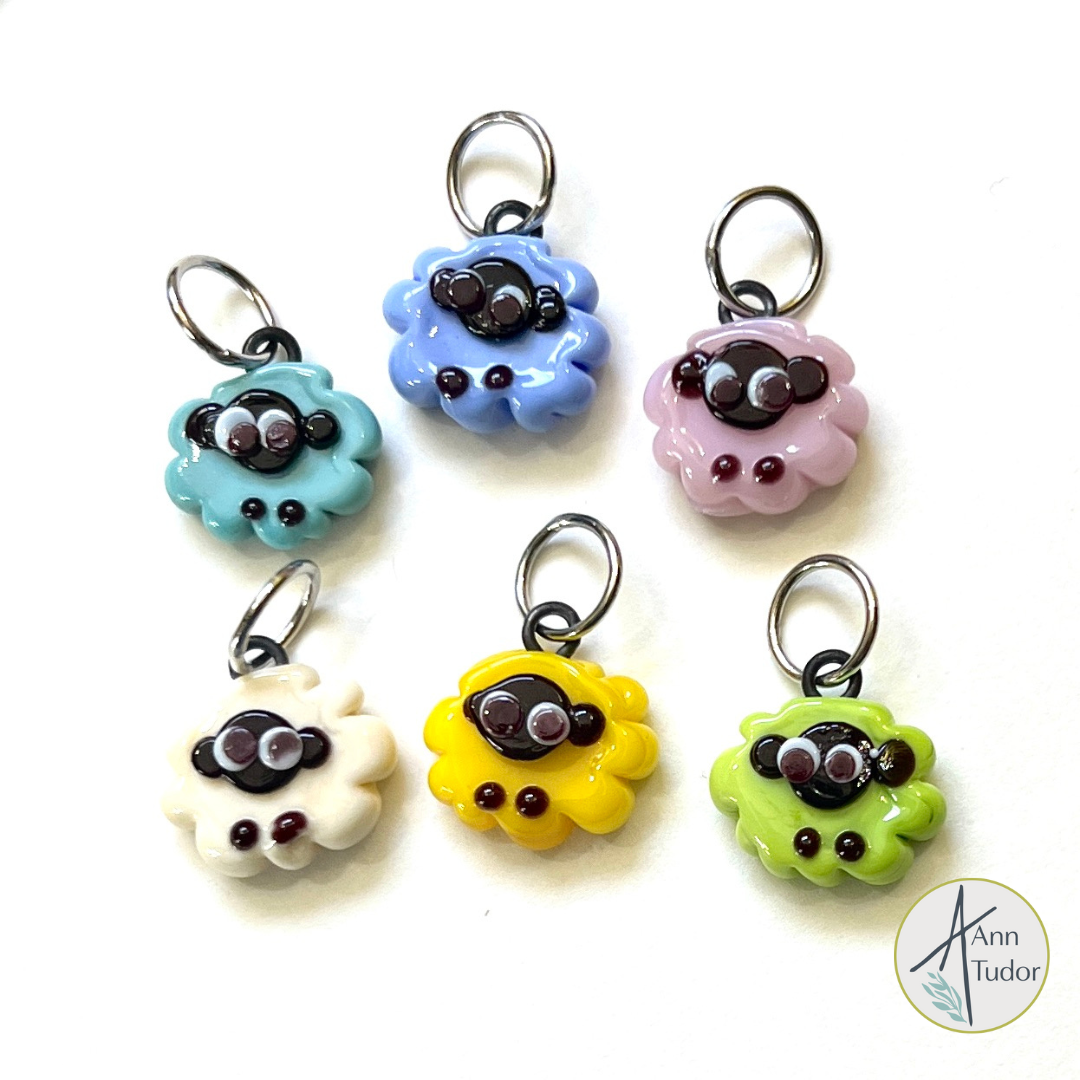 Adorable
All of Ann's stitch markers are top quality and totally adorable!
Yay! The progress keepers are back.
So happy Ann is designing progress keepers again. I wish I could buy them all.